Offering a wide range of spices encompassing Pure Coriander Powder, Pure Chilli Powder, and more...
About Us
Spices are one the most used ingredients that are widely used in preparing food all across the world. They are used in all food delicacies. Spices help to increase the flavor of the food, and some of them increase the nutritional value as well. We, understand this requirement and that's why, we,
Kings Enterprise,
have entered in the market. We are proud
manufacturer, wholesaler and supplier
of a wide variety of spices which includes
Pure Turmeric Powder, Turmeric Powder, Chilli Powder, Coriander Powder, Pure Coriander Powder, Pure Chilli Powder, etc
. Our products are handpicked by quality experts who have years of knowledge and experience in their arsenal. They help us to clearly choose the right seed as well as other raw materials for our edible species which is of premium quality as well as have a longer shelf life.
Customer Satisfaction
At Kings Enterprise, we focus on satisfying the customers by delivering best in class spices to them. We formulate the offered products in such a way that no margin of error is left for reporting any issue. At each of step of order creation and completion we take the responsibility of perfect execution with no hidden motives. The spices are inspected at different parameters before being approved for the delivery. Also, all the products are packed in an appropriate manner to prevent any kind of external interference in the quality of the product.
Why Us?
Though we are a new name in the market but what separates us from other competitors include premium quality of the products, normative pricing, transparency in deals and avoidance of malpractices. Moreover, we have a quality team which checks the quality of our products based on their color, texture, usage, shelf life etc. Moreover, some more reasons which have helped us to grow and expand our base include:
Wide variety
Normative pricing
Exclusivity in range
Larger shelf life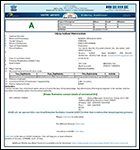 Get in touch with us